That's More Than My Rent!
I love Pinterest. Some of my favorite things to look at is those clothing ensembles people put together. I spotted this one
tonight where I actually loved the green tank top so, you know, I clicked through to track it down and ended up on a site called yoox.com. I mean I could really pull this top off. Just my style, right?
Holy fucking shitpants.
While I never did find this exact shirt while I was wandering through (and finding tons of tops I'd love to have) I started noticing the prices. Are you fucking kidding me? Sure, if I had a clothing allowance of about a million bucks I could really set myself up there. But I wouldn't!
Intellectually I know there are people out there who will pay $695 for a designer tank top. Nobody I know, but people. I don't understand it though. I cannot fathom having so much money to blow that I'd ever pay that much for something so simple. Because it has a name on it? I've heard of some of these designers like Micheal Kors, I've heard of him, seen him on Project Runway, but seriously.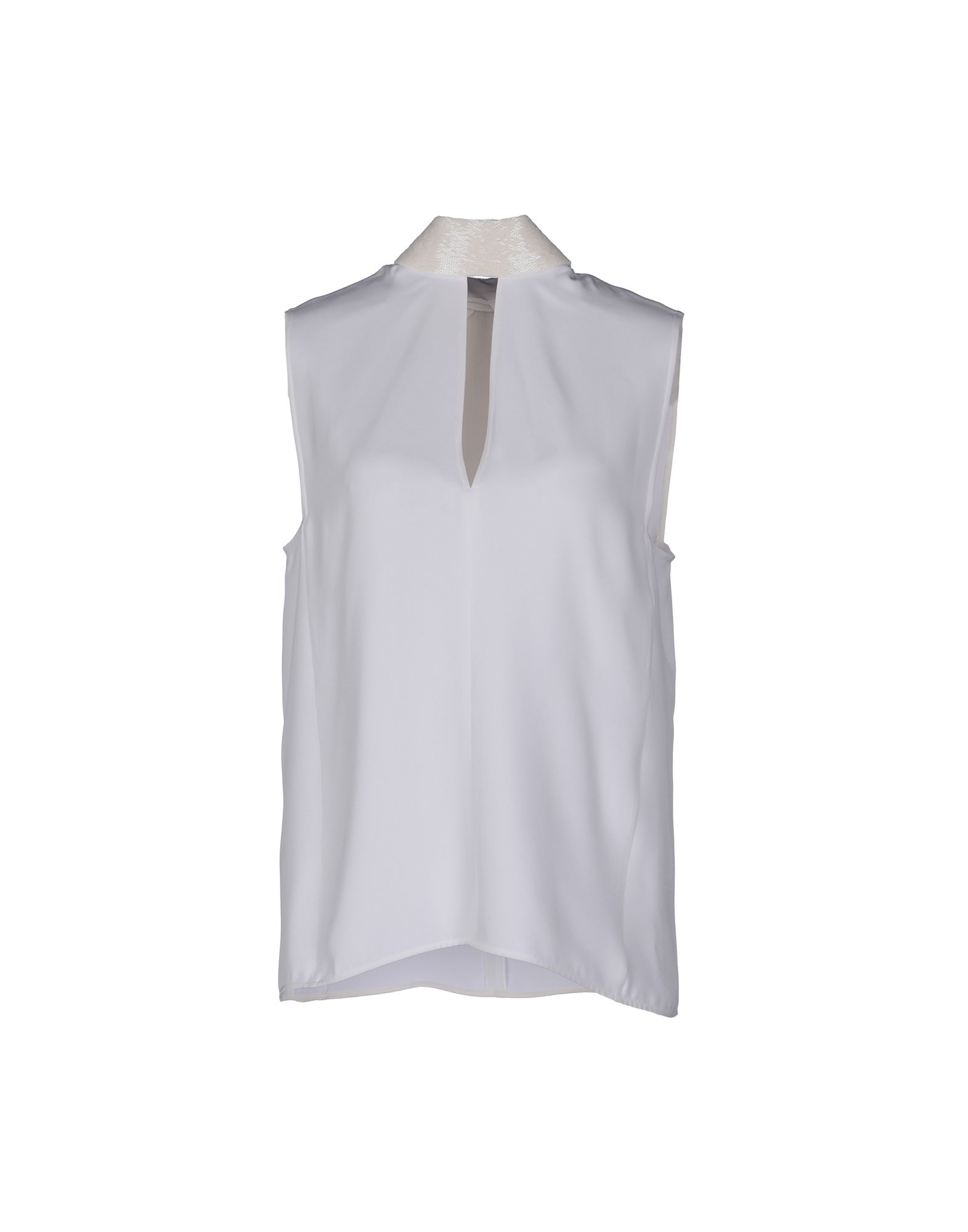 And could someone please explain to me what the fuck this white top has that constitutes a $1790 price tag? Because to me it looks like a simple top with an interesting collar. Not $1800 interesting, but not the usual thing.
Do you know what I could do with $1800? Pay off half my car. Or buy my daughter a usable car. Or pay my son's rent for a couple of months. Or go to Dragon*Con in style. What would you do with $1800? Certainly not buy this plain white blouse.
It kind of makes me sick that there are women out there who think they need this and to spend this amount of money on one shirt to what? Prove they have the money? Show off? I just don't get it. Sure, whoever makes this shirt deserves a profit over the cost of making it, but there's no fucking way in hell this shirt costs that much to make. Okay, so it's 100% silk. Maybe 2 yards of white silk ($30 tops), plus a strip of sequined material for the collar, another $10. A reasonable price for this shirt wouldn't be any higher than say, $50-$75. Hey, you do have to know your shit to sew silk so let's round up to $90. So where does the other $1700 come from?
And that's just one shirt. Do people really have entire wardrobes full of clothes like these? Of course they do or there wouldn't be websites to sell them. Of all the people I know personally, I don't know of anyone who can afford to dress like this, or that would spend this kind of money on clothes rather than on something more important.
Shame on you yoox.com shoppers. Take that money and use it to feed the hungry or donate to Doctors Without Borders and have some poor kid's face fixed. Help someone start their dream or help a kid go to college. I know, I know, I KNOW if I had the kind of money it took to shop just at this one website, I'd rather spend my money on a lot more meaningful things than designer clothes. Why are you putting your money in some already rich guy's pocket?
The waste makes me ill.